---
---
WELCOME TO



CANADIAN COASTERS
---
WE ARE A GROUP OF CLASSIC CAR ENTHUSIASTS THAT ACTUALLY DRIVE OUR OLD CARS ON ONE OF THE WORLD'S GREATEST TOURS, TRAVELING COAST TO COAST ACROSS CANADA. WE ARE A COLLECTION OF CAR BUFFS THAT COME FROM EVERY PROVINCE IN CANADA, THE USA AND OTHER PARTS OF THE WORLD. EVERY TEN YEARS (OR SO) WE ALL MEET ON ONE OF CANADA'S COASTAL SHORES AND TAKE THE TWO MONTH TOUR OF CANADA'S WONDERS, ONE TIME EAST TO WEST THEN THE NEXT TIME WEST TO EAST. WE HAVE THE PRIVILEGE OF MEETING SOME OF THE GREATEST PEOPLE IN THE WORLD, MEMBERS OF OTHER CAR CLUBS. THEIR HOSPITALITY AND FRIENDSHIP CONFIRMS WE ARE ONE LARGE FAMILY, SHARING
INTERESTS
AND OF COURSE GREAT STORIES. TO ALL THAT HAVE SHARED A MEAL, SHARED A STORY, OR LENT A HELPING HAND, THANK YOU, YOU MAKE THE
TOUR WHAT IT IS, A GREAT CULTURAL AND EDUCATIONAL ADVENTURE.

THE FIRST TOUR WAS HELD IN 1967 TO CELEBRATE THE CENTENNIAL OF CANADIAN CONFEDERATION



---
---
Also check out our previous tour at
www.coasters2010.com
---
---
A INTERESTING LETTER FROM A 1967 TOUR PARTICIPANT
Please see the bottom of the History Page
---
Need to transport your vehicle to the west. May we suggest East Can Transport
http://www.eastcantrans.com/

They were our official transporter for several of our tours, reliable and efficient, I recommend that you contact them.
---



THE 2017 COAST TO COAST TOUR
THE 2017 50th ANNIVERSARY TOUR


Registration is now closed. We have reached our goal of 100 registrations, we are currently adding people to the wait list as we expect to have cancellations.
For enquiries contact fraser(at)canadiancoasters.ca (at) is @
We limit the registrations to 100 vehicles, or approximately 200 participants, we have reached our limit of 100 registered participants and registration is closed. We are now accepting names for our wait list. The date is the end of June to the end of August, 2017, with a total of 67 days. The start will be in Victoria, BC and end in St. John's, NFLD
For information about our previous tour held in the summer of 2010 visit our web site www.coasters2010.com it has lots of pictures and information.
---
---

We currently are looking for tour sponsors, we offer excellent visibility for any automotive related company.


---
---

Check the '2017 Coast to Coast Tour' page on this site for questions and answers
---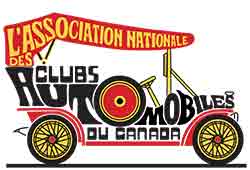 British Columbia Provincial Report # 91 April, 2015
The NAACC has a new website as of January 1, 2015. www.naacc.ca Cameron Hutchins continues as the webmaster. This site displays the past 15 National reports including reports #89 & #90 that address our most recent meeting with SEMA in the USA. SEMA/SAN is the largest lobby group in North America. I urge all of the VCCC & BC clubs to call up SEMA/SAN on the Internet and join. Your membership makes a difference to Canadian representation. Please call up www.semasan.com today and sign up for a free membership.
The (NAACC) National Association of Automobile Clubs of Canada has been working long hours this past year in a number of Provinces across Canada. Provincial & Federal motor vehicle legislation is an ongoing ever changing process. Alberta NAACC Director James Herbert represents our group to the (CCMTA)Canadian Council of Motor Transport Administrators.
The NAACC has submitted requests to the Federal Government regarding Ethanol based fuels. The NAACC takes a position that it does not favor ethanol based fuels and strongly urges that E30 not be allowed in the marketplace. Further, there is conclusive evidence that E10 & E15 ethanol based fuels cause serious harm to older vehicle fuel systems including fuel tanks. Please refer to the NAACC report #89 on the web site www.naacc.ca to see the video and a complete overview.
There is a major motor vehicle legislative re-write taking place in Nova Scotia. NAACC director Conrad LeLievre is looking after this concern and has been interacting with the NS government on a regular basis for the past several years. This work is an on-going project.
Automotive Heritage Month Canada wide:
The NAACC has declared, for the 6 straight year, that July will be 'Automotive Heritage Month.' Please see the British Columbia Proclamation below.
It is suggested that Collector Car Appreciation Day be celebrated July 10 or July 11, 2015 to coincide with the SEMA program across North America & Canada.
Please note that the SVABC has also received its 2nd Provincial Proclamation for Collector Car Appreciation Day in BC. It will be celebrated
on July 11, 2015. Please submit your car club activities to the NAACC webmaster and they will be placed on the website.
Collector Plates in British Columbia

:
A group made up from representatives of the SVABC/CCCC, Nigel Matthews VCCC, Jim macdonald, NAACC, John Carlson & the Early Ford V8 Club Region 120, Joe & Neva Ledlin met with ICBC and Mr. Mark Francis, manager of ICBC provincial motor vehicle registration, approximately two years ago to discuss and work out details for extending the cutoff date for the modified 'collector plate program' in BC. The suggestion was that modified collector plates be extended to include 1974 vehicles. Some of the other continuing topics discussed at length were fenderless cars and composite bodies for modified vehicles. The National Association of Automobile Clubs of Canada strongly recommends to its BC member clubs that all of these topics be supported and hopes ICBC will approve these requests in early 2016.
In closing, I am pleased to welcome Vintage Car Club of Canada National Governor Morley MacDonald, from Penticton BC, as one of the NAACC representatives for British Columbia.
Thank you for your continued support.
John Carlson
President / CEO, NAACC
---

fraser(at)canadiancoasters.ca
Remember (at) is @ this is to help stop some of the automated spam that comes

Canadian Coasters
9629 Johnson Rd
Deroche, BC
V0M 1G0
---

We are all members of the National Association of Automobile Clubs of Canada. (NAACC) www.naacc.ca , the individual members belong to a variety of different clubs from all across Canada and the United States.